ONLINE REGISTRATION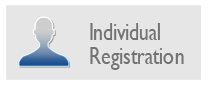 PAPER FORM REGISTRATION

GROUP REGISTRATION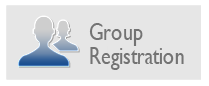 For information about Group Registration (minimum size of 10 participants), please contact the Official Registration Agency (Pacific World) at registration-wco-iof-esceo@pacificworld.com
Group Registration Deadline: February 9th, 2017.
From this date, please contact us on how to proceed.
---
REGISTRATION FEES
Categories
Early Registration
Until December 4th 2016
Pre-Registration
December 5th - March 6th 2017
From March 7th and
On site
IOF CSA and ESCEO SAB Member*
735€
795€
995€
Non-Member
795€
895€
995€
Student**
250€
270€
300€
ESCEO SAB free (abstract submitted)
Free
Free
Free
CNS Free Registration
Free
Free
Free
ASBMR guest - free registration
Free
Free
Free
Press representative****
Free
Free
Free
*Those persons for which one of the following two definitions below are applicable:
Member – A member of either the IOF or ESCEO Board, or IOF Committees of Scientific Advisors (CSA), or the IOF representative of the Committee of Corporate Advisors (CCA), or a member of one of the IOF national or patient societies (CNS). For a complete list of current CNS visit www.iofbonehealth.org/societies-country-index-view/all
FREE or Pro2 IOF member – You have the opportunity to register as a FREE IOF member, or as a paid Pro2 member, on the IOF website at www.iofbonehealth.org/become-member
**A certification and signature from either a mentor/supervisor verifying training/degree status or from an employer verifying paramedical/non-doctoral status must be included when registering.
****A copy of your Press card must be sent to Pacific World.
All registration fees include Tax for all categories.
Participant's registration fee includes:
The registration fee does not include:

A congress badge which gives admission to all Plenary Sessions, Meet-the-Expert Sessions, Satellite Symposia, Poster Sessions and Exhibition Area
One copy of the Programme & Abstract USB Key
A Congress bag containing official material
A Certificate of Attendance
The Opening Ceremony of the WCO-IOF-ESCEO Congress 2017 will be held at the Fortezza da Basso on March 23, 2017 from 17.30 to 20.20 and will be followed by an industry-sponsored Welcome Cocktail from 20.20 to 21.20.

Airport transfers
Local transportation to the Congress Venue
Meals & drinks
Accommodation
Excursions
Insurance
---
CONDITIONS OF PAYMENT
By Bank Transfer: IBAN: ES45 0182 4899 1102 0152 0383
Bank: BBVA Plaza del Olivar s/n 07002 - Palma de Mallorca - Islas Baleares (Spain) - BBVAESMMXXX
By credit card: VISA / MASTER / EUROCARD / AMERICAN EXPRESS (no other cards accepted)
All payments must be made in Euros payable to "WCO-IOF-ESCEO17" c/o Meetings & Events Spain, S.L.U. (Pacific World)
No confirmation will be sent until Pacific World has received the payment.
---
CONFIRMATION
Your voucher will be sent upon receipt of the registration form and full payment. Approximately one week before the Congress you will receive the confirmation letter with the barcode to the e-mail provided. Please present your confirmation letter at the Registration Desk in order to obtain your meeting documentation and badge.
---
INDIVIDUAL CANCELLATION & REFUND POLICIES
Registration:
Notification of cancellation and refund requests must be submitted in writing by e-mail to
registration-wco-iof-esceo@pacificworld.com
Before September 30th 2016: 50% reimbursement.
No refunds will be given for cancellations and/or modifications received after September 30th 2016.
---
BADGES
All persons attending any function of the Congress are kindly requested to wear their badges during all Congress activities. Entry will not be permitted without a badge.
---
INDIVIDUAL BADGE NAME CHANGES (Substitution of Registration)
An administrative fee of 65 € per badge will be charged for a badge name change after October 30th, 2016. Written permission from the original participant will be required, along with full contact details of the substitution.
---
LOST BADGES / FORGOTTEN BADGES
In case of a lost or forgotten badge, an administrative fee of 65 € will be charged for the reprint of the badge after verification of identification (passport, driving license or other recognized identification paper).
---
CERTIFICATES OF ATTENDANCE
Certificates of attendance will be available at the registration desks, from Saturday, March 25th (afternoon).
---
LANGUAGE
English is the official Congress language. No translation will be provided.
---
ON SITE SECRETARIAT AND REGISTRATION DESK
| | |
| --- | --- |
| Friday March 24th | 07:30 - 18:30 |
| Saturday March 25th | 07:30 - 18:30 |
| Sunday March 26th | 07:30 - 13:00 |
Subject to change
---
VISA AND LETTER OF ATTESTATION
Participants are strongly advised to make sure they fulfill all legal requirements to enter Italy. Besides a valid passport, an entry visa may also be required.
It is highly recommended to start the process a minimum of 2 ½ months prior to your arrival in Italy. Please contact your nearest Italian consulate or embassy in your country of residence for further information.
Invitation letters to assist in visa formalities will be sent from Pacific World to people who request it in order to help you in obtaining the visa. It must be understood that such letters do not imply any financial support or hosting arrangement from IOF or ESCEO, nor a guarantee of a visa being issued. The attestation letter to assist in visa formalities will only be sent on request by e-mail and only to participants who have paid their registration fees in full.
Should you wish to receive a letter, please note that your request must be registered as early as possible sending an email to
registration-wco-iof-esceo@pacificworld.com
before February 14th, 2017 in case it has not been requested at the time of registration.
---
LIABILITY AND INSURANCE
The Congress organizer Sinklar Conference Management B.V. (under the auspices of IOF and ESCEO), the Congress Venue (FORTEZZA DA BASSO, FLORENCE), its official appointed agencies for Registrations (Pacific World) and the Congress Secretariat (HUMACOM SPRL) and any suppliers, representatives or agents linked to the organization of the Congress shall not be held liable by any person for any injury, damage, theft, loss, medical problem or inconvenience which may be suffered by any person while traveling to or from, or during such person's presence in Italy in connection with this Congress. Participants are advised to purchase their own insurance against any such occurrences.
---
CANCELLATION OR MODIFICATION OF THE CONGRESS DUE TO FORCE MAJEURE
In case of force majeure, the Congress organizer have the right to alter or cancel the Congress without prior notice, however a notice of the occurrence shall be given by Sinklar Conference Management B.V. as soon as reasonably possible. Force majeure shall mean any circumstance beyond the reasonable control of Sinklar Conference Management B.V. which prevents or impedes the holding of the Congress, including, but not limited to, government action, war or hostilities, riot or civil commotion, plague or other epidemic such as SARS, bird flu, etc., earthquake, flood, hurricane, cyclone, fire or other natural physical disaster, explosion, accident or breakdown, strike, lack of the usual means of transportation or terrorism or due to events which are not attributable to wrongful intent or gross negligence of Sinklar Conference Management B.V. Sinklar Conference Management B.V. shall not be liable for any direct or indirect, incidental or consequential damages, losses, expenditures or any other inconveniences or costs caused by such modification or cancellation of the Congress. Furthermore, registration fees will not be reimbursed by Sinklar Conference Management B.V.
---
DISCLAIMER
All reasonable endeavours will be made to hold the Congress and to present its programme as scheduled under circumstances which assure the comfort and safety of all participants. However, Sinklar Conference Management B.V. reserves the right to modify the programme, unilaterally and without notice. Neither Sinklar Conference Management B.V. nor their officers, directors, employees, representatives or agents, shall be held liable by any person as a result of the cancellation of the Congress or any of the arrangements, programmes or plans connected therewith, or for any injury, damage or inconvenience which may be suffered by any person while traveling to or from, or during such person's presence in Italy in connection with this Congress. Participants are advised to purchase their own insurance against any such occurrences.
Any litigation stemming from the above contract will be tried Italy where the Italian law is exclusively applicable.